Video Monitoring: Moving Beyond CCTV's Limited Out-of-the-Box Video Analytics
How AnyVision Can Transform your Cameras into Active Security Systems
Modern organizations understand that their network of CCTV cameras and the videos that these cameras record are the foundation to any successful security operation. But CCTV cameras alone, and the out-of-the-box video analytics that come with them, have their own shortcomings, which can lead to false positives, confusion and additional strain to your security team.
Adding cutting-edge video analytics to your existing camera streams will greatly improve your team's day-to-day operations. This AI can help index and flag suspicious individuals allowing your security team to focus on a small subset of video footage rather than trying to watch endless streams of data in order to find the needle in the haystack. When evaluating these AI analytics, it's imperative to understand the underlying technology and its ability to accurately flag bad actors before they can inflict any financial or brand damage.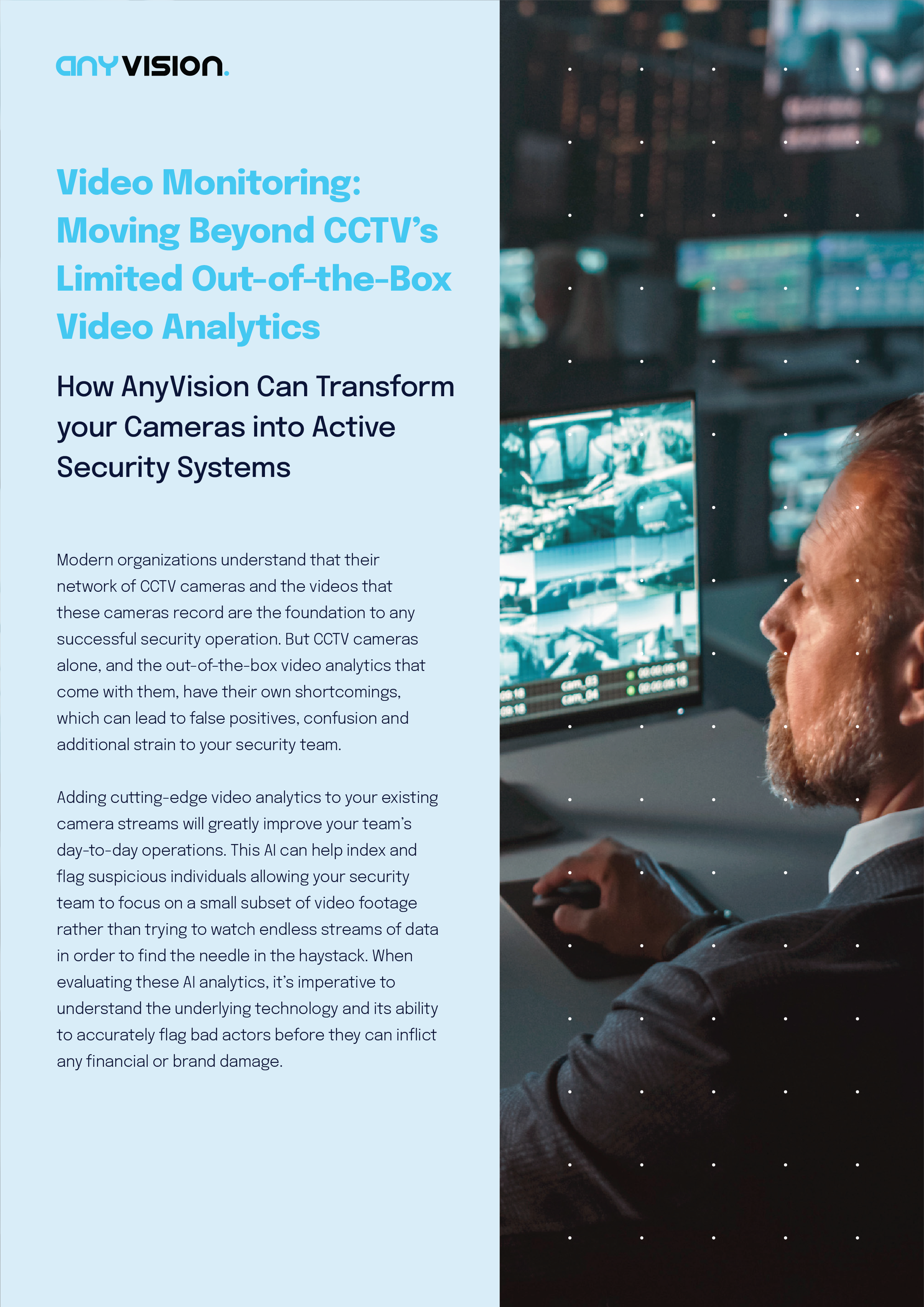 WANT TO KNOW MORE?
Fill  the form to download your free eBook.