ABT Security Systems invites you to our live Facial Recognition demonstration at the Australasian Gaming Expo in Sydney, Stand No. 165 from 13th to 15th August, 2019.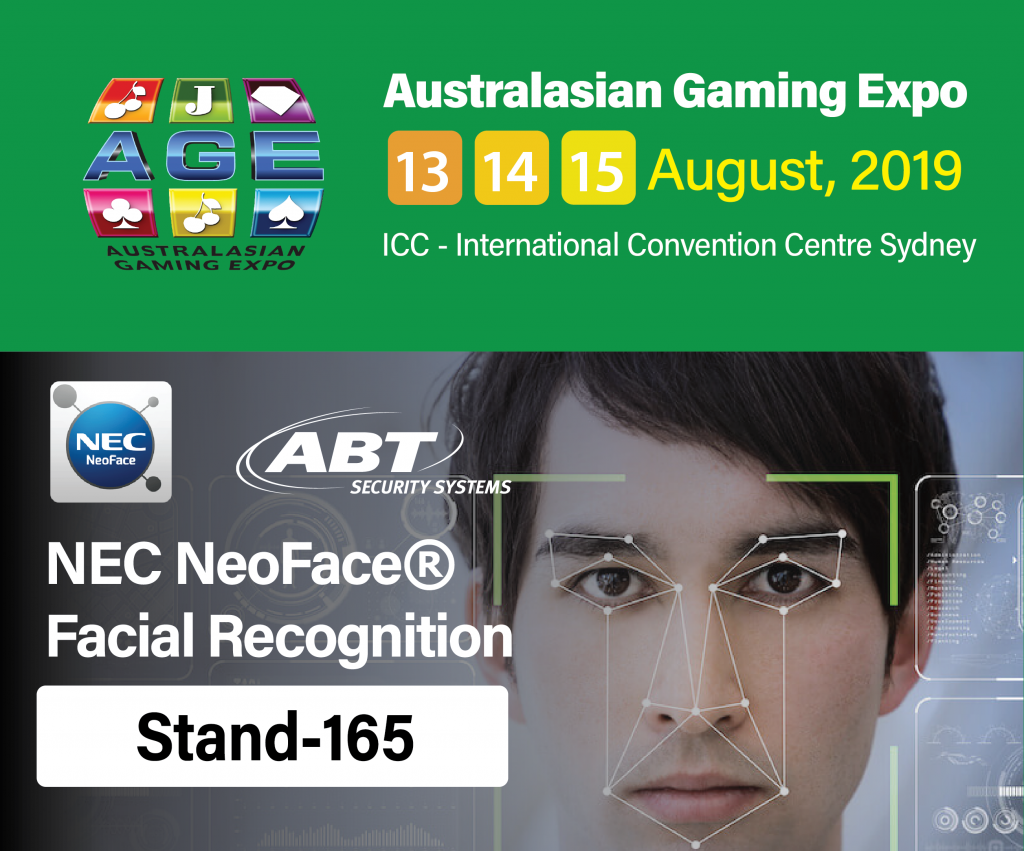 After the great success exhibiting at AGE in 2018, ABT Security Systems is proud to announce we will be exhibiting again this year at the Australian Gaming Expo(AGE) at ICC Sydney. You'll find us at stand #165.
NEC NeoFace® Watch Facial Recognition By ABT Security Systems
For real-time or post-event, handling the most complex and large-scale use cases.
One platform for surveillance, search, identification and ID verification.
Most accurate and fastest face recognition software application available.
Please contact us should you wish to schedule an appointment:
Denis Fitzgerald AM 
[email protected]
02 9878 7111